12 New Books That Will Make You Smarter, According to Adam Grant, The bestselling author and star Wharton professor is out with his regular list of the season's best new titles.
12 New Books That Will Make You Smarter, According to Adam Grant, The bestselling author and star Wharton professor is out with his regular list of the season's best new titles.
on
Mar 11, 2021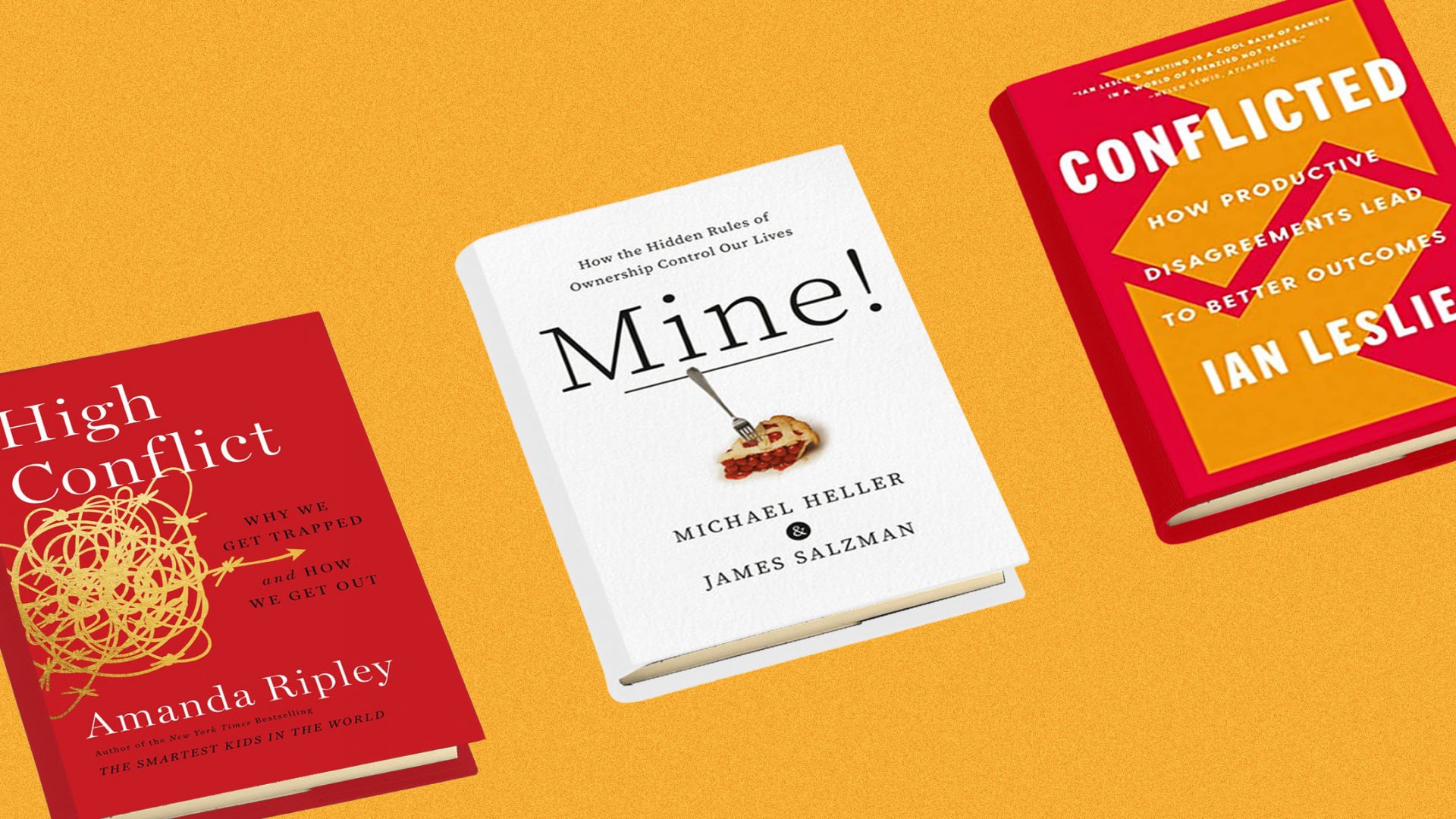 Adam Grant
may be best known as the author of a
series of bestsellers
, but the Wharton professor and publishing industry powerhouse isn't just a writer. He's also a keen reader. And each season he takes to his LinkedIn page to offer a roundup of his top picks among new books due out in the coming months. His spring recommendations are just out. Grouped around specific themes, the books promise solutions to some of life's most common and difficult challenges from making the transition to adulthood to disagreeing productively in our polarized age to hiring without bias. Choose a few to read that are most relevant to you and you're pretty much guaranteed to close out spring smarter than when you started it.
1. High Conflict by Amanda Ripley 
A few years ago, I read an article that fundamentally changed the way I think, write, and talk about contentious issues, recalls Grant. The star journalist who wrote it has delivered a book that's even more illuminating. The book, out April 6, explains how to escape toxic us-versus-them thinking. It's a subject, I think we can all agree, that is as timely as it is useful.
2. Conflicted by Ian Leslie 
Another book on how we can learn to disagree productively, this title from podcaster Ian Leslie goes behind the scenes with some of the world's best hostage negotiators, divorce mediators, diplomats, therapists, and police interrogators to reveal how we can communicate better and find common ground, according to Grant.
3. Mine! by Michael Heller and James Salzman 
This one on the theory and practice of ownership from a couple of law professors sounds heavy but actually offers useful advice on everything from parking space disputes to whether you have the right to recline your airplane seat. (Grant is firmly opposed to even the existence of reclining airplane seats.)
4. Your Turn by Julie Lythcott-Haims
A former dean of freshmen at Stanford, Lythcott-Haims has long offered excellent advice on adulting to baffled 20-somethings. Now her tips for life after helicopter parents are coming out in book form on April 6. Grant suggests young people consider picking up a copy.
5. A Visual Learner's Guide to Being a Grown-Up by Matt Shirley 
Another title on the struggles of leaving the family nest, Grant raves about this soon-to-be-released book (April 6), calling it a brilliant, hilarious portrait of the realities of being an adult. IMHO, Matt makes the cleverest charts on Instagram, and his book might be my favorite thing to emerge from the dumpster fire of 2020 that doesn't rhyme with 'Maxine.'
6. You Are Your Best Thing edited by Tarana Burke and Brené Brown 
From the founder of the #MeToo movement and the star therapist, this book brings together powerful Black voices to discuss the topics the two have dedicated their lives to understanding and teaching: vulnerability and shame resilience, according to Amazon. (Out April 27.)
7. Just Work by Kim Scott 
Tech exec and entrepreneur Scott uses her new book (out March 16) to outline why so many companies end up hiring and promoting mediocre White men when they could be benefiting from exceptional talent from other backgrounds, as well as what we should do about it.
8. Remote Work Revolution by Tsedal Neeley 
Long before the pandemic forced entire industries to go remote, this Harvard Business School professor was studying how to make remote work work, explains Grant. This is the guide you've been waiting for on how to lead, collaborate, stay productive, maintain well-being, and juggle work and life from home. (Out March 30.)
9. Subtract by Leidy Klotz 
Overwhelmed by your constantly multiplying to-do list? This book from a behavioral scientist is for you, according to Grant. It's out April 13.
10. The Scout Mindset by Julia Galef
The world definitely needs more books by experts on applied rationality like Galef, and Grant promises that this specific title, out April 13, is both sharp and actionable and will teach you to think more clearly, see yourself more accurately, and be wrong a little less often.
11. Useful Delusions by Shankar Vedantam 
We all know from experience that overconfidence and self-deception can sometimes pay and sometimes lead to utter disaster. This book from the host of Hidden Brain host promises to teach you to tell one kind of situation from the other.
12. The Bomber Mafia by Malcolm Gladwell 
Malcolm Gladwell's books are pretty much self-recommending, but if you want more detail, Grant claims his latest, a history book out April 27, will push you to reconsider some of our deepest convictions about technology, innovation, and the morality of making sacrifices for the greater good. Read more:
Edu films, documentaries on EMMRC's YouTube channel