12 Books About Women Athletes That Will Keep You Glued To The Page
12 Books About Women Athletes That Will Keep You Glued To The Page
on
Apr 27, 2021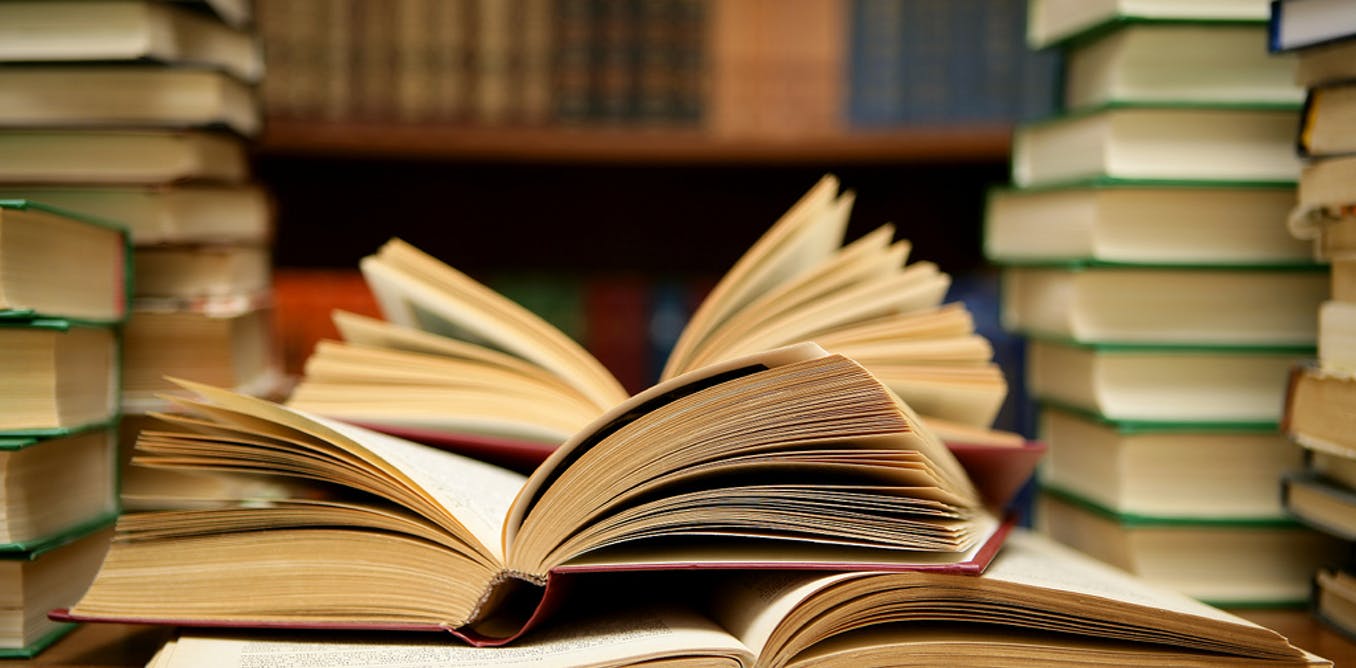 We've long known women athletes don't get their due. They are often underpaid and unheralded despite excelling with limited opportunities and support, and they're held to standards of beauty irrelevant to their skills. Just as they are neglected on the courts, fields, and floors, they are similarly underrepresented on bookshelves, especially in the category of general fiction — one of the many reasons I wrote The Happiest Girl in the World, a novel about a young woman training as an elite gymnast whose life is upended when her best friend confides that their doctor has assaulted her. Finite supply makes sports lit about women all the more precious. Here are 12 heart-pounding accounts that will get you breaking a sweat.
FICTION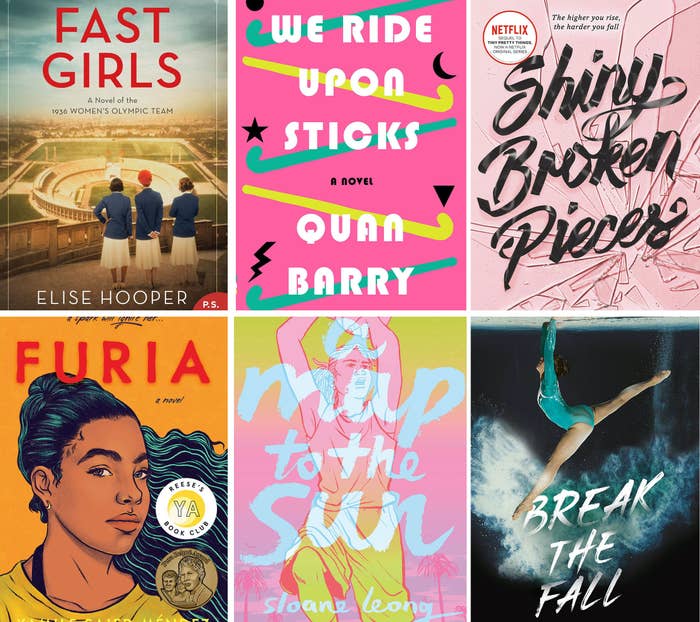 Fast Girls: A Novel of the 1936 Women's Olympic Team by Elise Hooper
This novel, based on true events, follows three women hailing from across the US as they fight their way to an Olympics hosted by the Nazis. The world is on the edge of war, and these athletes join the first integrated women's Olympic team to compete in track and field. Fast Girls is for anyone who loves historical fiction, particularly the untold stories of badass heroines.
We Ride Upon Sticks by Quan Barry
It's hard enough to find a book about a women's sports team, never mind one full of field hockey, '80s nostalgia, and characters descended from the Salem witch trials — this novel really has it all. Wry and wicked with girl power to spare, you won't find another book like this one.
Shiny Broken Pieces by Sona Charaipotra and Dhonielle Clayton
The sequel to Tiny Pretty Things, this YA novel is brimming with scandal, ambition, and dance, as three characters compete for one spot at the American Ballet Company. This story — which poses the question, What will young dreamers do to get what they want? — will keep you ~on your toes~.
Break the Fall by Jennifer Iacopelli
This is the book for readers who want to brush against the dark underbelly of the gymnastics world — the physical strain of training, pressure, dreams, friendship, and broken trust. It also manages to sprinkle in a little romance.
A Map to the Sun by Sloane Leong
This is a graphic novel about girl basketball players. Enough said? Probably, but here's a little more: Friendship between lovable characters stretches and evolves as they deal with the stress of their own lives, including addiction, abusive relationships, parental strife, and tragedy. The narrative is made complete with bright and wistful illustrations.
Furia by Yamile Saied Méndez
The protagonist in this #OwnVoices YA novel lives between two worlds: her reserved home life, where she isn't allowed to be an athlete, and her secret life as a soccer star. This coming-of-age tale encompasses teen romance, ambition, and fast-paced sports scenes, all while set in the fully fleshed-out landscape of Rosario, Argentina.
NONFICTION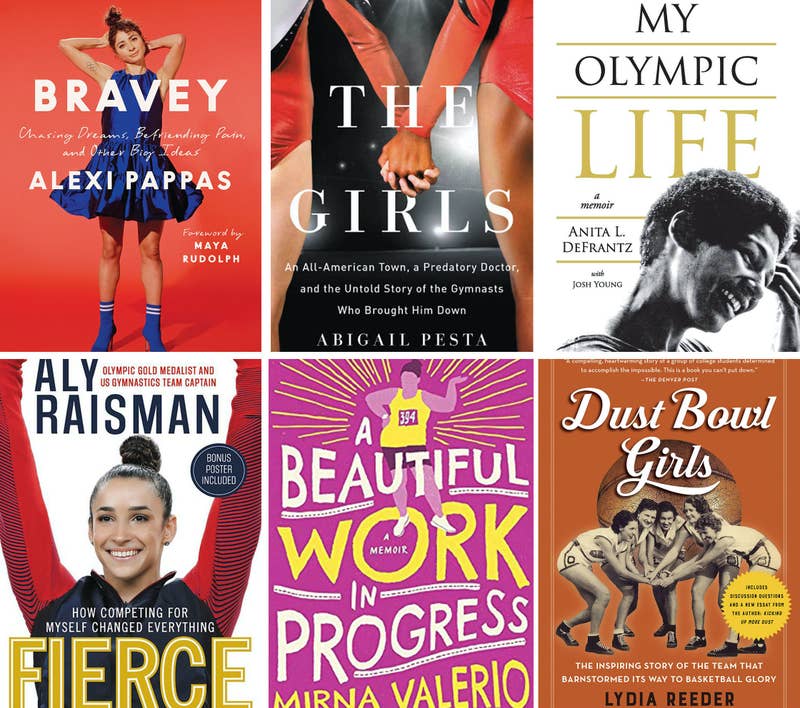 Bravey: Chasing Dreams, Befriending Pain, and Other Big Ideas by Alexi Pappas
This memoir by an Olympic runner turned actor and filmmaker is a story of overcoming hardship and turning pain into prosperity, told with frankness and a sharp wit. Plus, it includes a foreword by Maya Rudolph and is endorsed by Mindy Kaling, so you know it's gold.
The Girls: An All-American Town, a Predatory Doctor, and the Untold Story of the Gymnasts Who Brought Him Down by Abigail Pesta
Through extensive research, including interviews with 25 survivors, award-winning journalist Abigail Pesta investigates the predatory behavior of the gymnastics doctor Larry Nassar, how his abuse was concealed for so long inside his organization, and how the women he abused rose up to defeat him.
My Olympic Life by Anita L. DeFrantz and Josh Young
This memoir tracks DeFrantz, a bronze medal–winning rower, as she triumphed against racism and sexism to become an Olympian, and continued to champion athletes by becoming the first woman and first Black person to be elected to the International Olympics Committee. This is a story about determination, commitment, and fighting for equality in all things, for all people.
Dust Bowl Girls: The Inspiring Story of the Team That Barnstormed Its Way to Basketball Glory by Lydia Reeder
You've probably heard about the women's baseball teams that cropped up during World War II to keep the sport alive (ahem, A League of Their Own) — but did you know there was a women's basketball league a decade earlier? Through powerful prose, this book details how one coach rounded up a team, and how those women fell in love with the sport, bonded with their coach and one another, and made it to the championships.
A Beautiful Work in Progress by Mirna Valerio
In this funny and heartfelt memoir, teacher-turned-ultrarunner Mirna Valerio takes readers step by step through her journey, from her first race to her 100-mile trail run, proving how hollow and restraining stereotypes about race and bodies can be. Anyone who has ever laced up her sneakers will relate and consider issues they might not face themselves.
Fierce: How Competing for Myself Changed Everything by Aly Raisman
In addition to being a gold medalist and USA team captain, Aly Raisman is a social justice warrior who advocates for survivors of sexual assault. If you're looking to inspire a young gymnast with a worthy role model, start with this YA memoir of perseverance, self-love, mental wellness, body positivity, and child safety from a force brave enough to share details of her life for the sake of positive change.
---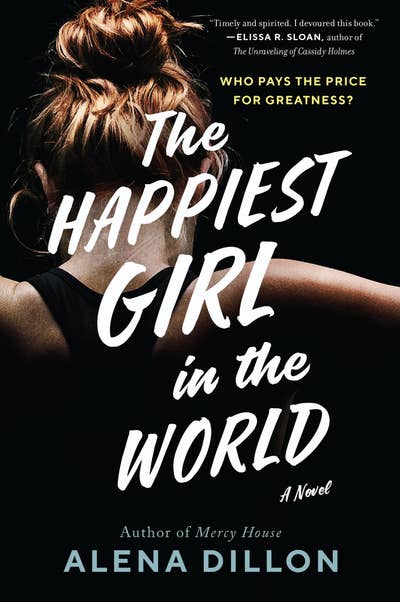 Alena Dillon is the author of Mercy House, a Library Journal Best Book of 2020, which has been optioned as a TV series produced by Amy Schumer, The Happiest Girl in the World, a novel about an elite gymnast going for the gold, and My Body Is a Big Fat Temple, a memoir of pregnancy and early motherhood, available for preorder now. Source: buzzfeednews.com