Frontlist | 12 best cookbooks of 2020 every cooking lover should read
Frontlist | 12 best cookbooks of 2020 every cooking lover should read
on
Dec 21, 2020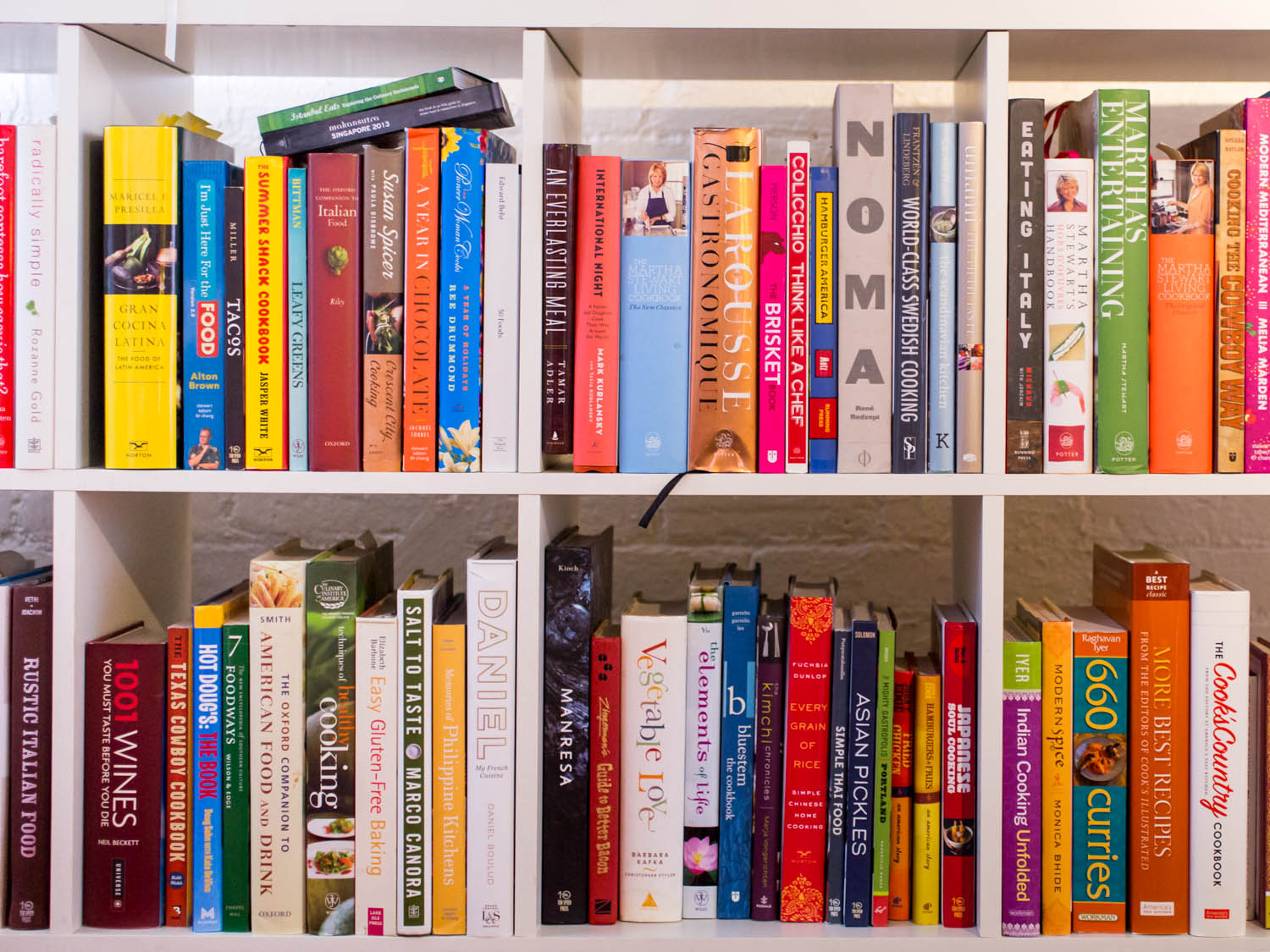 From Lara Lee's Coconut & Sambal to Ravinder Bhogal's Jikoni, the editors of National Geographic Traveller Food select our top recipe books of the year.
Cookbooks have really come into their own during 2020. As we've spent more time at home, many of us have been trying out new recipes in order to keep mealtimes interesting and, in some cases, to travel the world through our tastebuds. This year, an array of enticing titles has offered up dishes from Naples to New York, Ireland to Indonesia, and plenty of fusion food besides. Here are our favourite recipe books of 2020.
1. Coconut & Sambal: Recipes from my Indonesian Kitchen, by Lara Lee
Lara Lee's debut cookbook is a love letter to the Indonesian cooking she grew up with. Among the dozens of recipes she's compiled are well-known dishes, including nasi goreng and gado gado, as well as Chinese-Indonesian gems such as rice noodle stir-fries.
2. Jikoni: Proudly Inauthentic Recipes from an Immigrant Kitchen, by Ravinder Bhogal
Banana cake with miso and Ovaltine, cauliflower popcorn with black vinegar, skate with lime pickle brown butter… Chef and writer Ravinder Bhogal's 'immigrant kitchen' is full of tempting dishes that fuse various global influences.
3. Ottolenghi Flavour, by Yotam Ottolenghi and Ixta Belfrage
For his latest book, Yotam Ottolenghi has teamed up with his test kitchen head chef, Ixta Belfrage, to bring together more than 100 veggie dishes that draw on culinary traditions from around the world. Look out for fusion dishes like aubergine dumplings alla parmigiana, and celeriac and goat's cheese 'tacos'.
4. The Rangoon Sisters: Recipes from Our Burmese Family Kitchen, by Amy Chung and Emily Chung 
A collection of recipes from the sibling duo behind London-based Burmese supper club The Rangoon Sisters, this cookbook is an essential guide to Myanmar's food. Drawing on their mother and grandma's cooking, the sisters have put together recipes for everything from punchy salads to fragrant curries.
5. Red Sands: Reportage and Recipes Through Central Asia, from Hinterland to Heartland, by Caroline Eden
In her latest book, Caroline Eden journeys through Central Asia, meeting people and picking up recipes along the way. Expect flavoursome dishes such as samsa — flaky pastries filled with lamb, cumin and onions – and plov, a rice dish that varies from place to place and season to season.
6. Pizza: History, Recipes, Stories, People, Places, by Thom Elliot and James Elliot
The brothers behind Pizza Pigrims, Thom and James Elliot, have travelled the world researching the world's best pizza, from Naples to New York. In this book, they combine recipes (with toppings ranging from mushroom and truffle to Nutella) with pizza city guides, interviews, and fun facts.
7. Aegean: Recipes from the Mountains to the Sea, by Marianna Leivaditaki
Head chef at Morito, in east London, Marianna Leivaditaki has drawn on her Cretan upbringing to create recipes that sing of the sea, land and mountains. Among them is whole charcoal-grilled fish with lemon, oil and parsley, as well as desserts such as tahini cake with metaxa and Samos wine butter sauce.
8. Falastin: A Cookbook, by Sami Tamimi and Tara Wigley
Another book with an Ottolenghi influence, this time written by Sami Tamimi (co-owner with Yotam of several restaurants) and Tara Wigley. It offers a fresh take on traditional Palestinian recipes, from falafel to sticky lemon chicken. 
9. Carpathia: Food from the Heart of Romania, by Irina Georgescu
Romanian cuisine isn't widely known in the UK, but Irina Georgescu's debut cookbook should help change that. From tangy borș soups to Persian-influenced pilafs and braided breads, it will take you on a gastronomic journey through Georgescu's home country.
10. Summer Kitchens, by Olia Hercules
Packed with personal stories, this recipe book was inspired by the outdoor kitchens of Olia Hercules' homeland, Ukraine. There's plenty of preserving and pickling, as well as soups, dumplings, breads and breakfasts, such as burnt aubergine butter on tomato toast. £26, Bloomsbury. 
11. The Irish Cookbook, by Jp McMahon
This volume from Galway Food Festival founder Jp McMahon goes well beyond boxty and Irish stew to celebrate Ireland's rich and diverse food culture. The potato is well represented, but beyond that you'll find the likes of oysters with wild garlic butter, and lamb with samphire and cockles. £35, Phaidon.
12. Always Add Lemon, by Danielle Alvarez
Having previously worked at US culinary institutions such as The French Laundry, Danielle Alvez is now based in Sydney as head chef of Fred's, one of Australia's top restaurants. In this book, she's compiled an array of seasonal dishes brought to life by a squeeze of citrus, such as John Dory with brown butter, as well as recipes for homemade cheeses and pickles.