Frontlist | 10 spooky books to read on Halloween: Trick Or Read!
Frontlist | 10 spooky books to read on Halloween: Trick Or Read!
on
Oct 31, 2020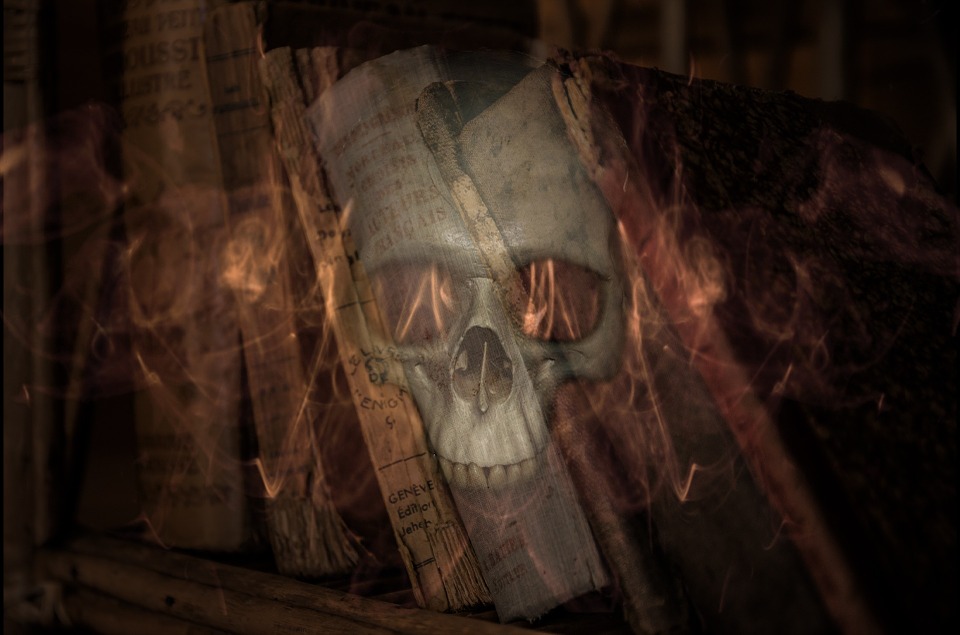 The witching hour is nearly upon us. Here's Frontlist getting you in the mood for Halloween with these 10 spine-chilling books, perfect for ghouls and boils after a long night of trick-or-treating. But be warned, they may send shivers down your spine.
Stephen King's
Carrie
is a classic novel of the supernatural, about a troubled teen with telekinetic powers who takes revenge on those who've bullied her. Carrie White is humiliated when she gets her first period in a high school shower, and the other girls throw tampons at her. Carrie's mother is a religious fanatic who spouts scripture while locking Carrie away in a closet. The climax of the novel is especially violent, with scenes of high school kids being burned to death and electrocuted. Two sex scenes are notable: a gentle one between a longtime couple and a more violent one that turns sadistic. Readers may want to check out the original 1976 film adaptation or the 2013 remake.
The Shining is the story of Jack Torrance, who is employed as the caretaker of the gargantuan Overlook Hotel in Colorado. Moving his wife - Wendy, and their son - Danny, into it for the season, he hopes to find peace by finishing his writing project, escaping his latent alcoholism, and stitching his fractured family unit together. But when they're alone, Jack appears to go insane, pushed into fantasy – or hallucination. Eventually, he attacks his family, attempting to kill them in a twisted mirroring of the awful events that, it transpires, occurred in the hotel's past. 
The story is told over different timelines and multiple perspectives. It features a fantastic cast of characters, a compelling story and some very effective creepiness. There is also some sex and violence thrown in for good measure, all of it well written. 
Working to rebuild her law practice after her son commits suicide, Angela Toussaint journeys to the family home where the suicide took place, hoping for answers, and discovers an invisible, evil force that is driving locals to acts of violence. 
Trapped in the Mexican jungle, a group of friends stumble upon a creeping horror unlike anything they could ever imagine. Two young couples are on a lazy Mexican vacation enjoying sun-drenched days, drunken nights and making friends with fellow tourists. When the brother of one of those friends disappears, they decide to venture into the jungle to look for him. What started out as a fun day-trip slowly spirals into a nightmare when they find an ancient ruins site and the terrifying presence that lurks there.
Four old university friends reunite for a hiking trip in the Scandinavian wilderness of the Arctic Circle. No longer young men, they have little left in common and tensions rise as they struggle to connect. Frustrated and tired they take a shortcut that turns their hike into a nightmare and could cost them their lives. Lost, hungry and surrounded by forest untouched for millennia, they stumble across an isolated old house. Inside, they find the macabre remains of old rites and pagan sacrifices; ancient artefacts and unidentifiable bones. A place of dark ritual and home to a bestial presence that is still present in the ancient forest, and now they're the prey.
Years ago, when House of Leaves was first being passed around, it was nothing more than a badly bundled heap of paper, parts of which would occasionally surface on the Internet. Starting with an odd assortment of marginalized youth — musicians, tattoo artists, programmers, strippers, environmentalists, and adrenaline junkies — the book eventually made its way into the hands of older generations, who not only found themselves in those strangely arranged pages but also discovered a way back into the lives of their estranged children. 
A terrifying kidnapper known as 'The Demon Undertaker' is on the loose, and he's unleashing a reign of terror on the streets of London. Snatching victims across the capital, this masked man in his ghastly hearse seems to have a sinister plan. But is he a man, or is he something altogether more alarming? Make sure you lock your doors before going to sleep after reading this sinister tale. The Demon Undertaker will leave you chilled to the bone. 
 Mildred Hubble is a trainee witch, and she's got a lot of work to do. She always manages to land herself in a spot of bother – from disastrously mixing up spells and potions, to crashing her broomstick. Written by Jill Murphy, this classic and often shambolic boarding school tale is perfect for fans of the magical
Harry Potter
series.  
The Witch's Vacuum Cleaner 
This compendium of laugh-out-loud stories is perfect for tricksters this Halloween. From acclaimed author Terry Pratchett,
The Witch's Vacuum Cleaner
features 14 hilariously chaotic stories, combining everything from wizards to pirates. With fantastic illustrations and a little bit of magic and mayhem, this is a light-hearted but spooktacular collection which shall delight Pratchett fans as well as newcomers to the author's work. 
Sonora Taylor does it again with her book - Seeing Things. 
Abby is growing up and seeing things. Abby Gillman has discovered that with growing up, there comes a lot of blood. But nothing prepares her for the trail of blood she sees in the hallway after class - or the ghost she finds crammed inside an abandoned locker.
No one believes Abby, of course. She's only seeing things. As much as Abby wants to be believed, what she wants more is to know why she can suddenly see the dead. Unfortunately, they won't tell her. In fact, none of them will speak to her. At all.
Abby leaves for her annual summer visit to her uncle's house with tons of questions. This visit shall give her answers which the ghosts won't. But she has no clue for whatever awaits! 
So these were the 10 horror novels full of ghosts, goblins, witches and supernatural beings for the ultimate reading list of Halloween books to get you in the spooky spirit. Hope you like it!