Frontlist | 10 Indian Authors Redefining Modern Literature
Frontlist | 10 Indian Authors Redefining Modern Literature
on
Jan 25, 2021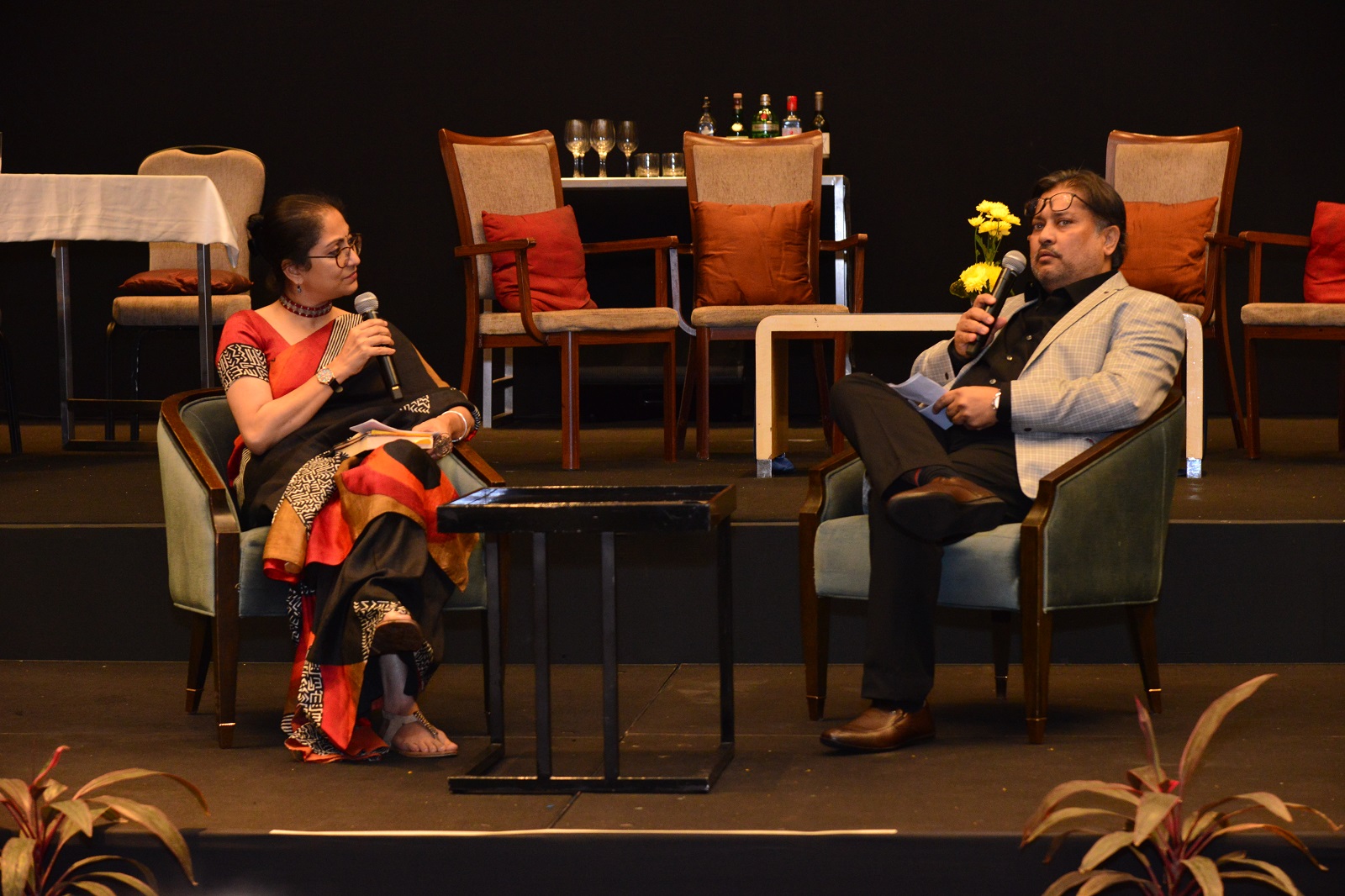 For ages, we have come across the wizards of words who have mesmerized us with their craft. They have introduced us to characters who have not just enthralled us but also acted as a source of solace and motivation at times. These literary magicians have not only wielded their magic through their stories but also have served as a guiding force to humanity. They have always pushed their boundaries along with creating a meaningful impact on society. And the modern era has also been blessed with such literary artisans who have kept us on our feet with their works. At this juncture, we are putting together ten such Indian authors who are redefining modern literature.
1. Jasveer Singh Dangi
Jasveer is an Author, Behavioural Trainer, Award-Winning Health and Safety professional & Founder of The Cog Publication LLP, India. Currently based in Canada, Mr. Dangi was awarded by IISSM for his contributions to the Health and Safety Training domain. In 2019, Literature Light recognized him as the top 100 Debut Authors for his debut book, Version One and a Half (Version 1 ½). He was also named as the 'Author of the Fest' at the Writing Wizards Fest 2020 for his book Double One Zero (110) – Out of the shadows. He loves the outdoors & he has done extensive high altitude climbing. He is a big movie buff, which is quite evident given the use of quotes and songs from movies at strategic places in all his books. He's an avid observer of his surroundings and uses characters and instances from his everyday situations for his stories.
2. Brendon
Brendon is a 1990 born entrepreneur turned author. Growing up, he thrived in reading legendary greats like Victor Hugo, Charles Dickens, RK Narayan, Sir Arthur Conan Doyle, et cetera. Brendon naturally developed a keen affinity for English Literature. Edge of Link trilogy marks his debut in the world of words. Once but a college drop-out, Brendon now helms one of the more influential HR Consulting Firms in Mumbai. "It's but very recently that I took to writing as a full-time profession. A sinister rendezvous with a destiny have irreversibly assaulted my soul is what prompted me to lift the quill. The way readers are taking to the book is an experience humbling. Unexpected. Feels unreal the book has garnered such positive reception. To write is a pleasure while to be read is a treasure."
3. Shirsh Srivastava
A law graduate from Llyod Law College, Shirsh Srivastava is an Award-Winning author. Currently serving as an advocate in the honorable Supreme Court of India, Mr. Srivastava has donned the jersey of an author with grace. He is creating a massive fan following worldwide with his debut work, The Result of Misunderstanding. Delving into his characters' psyche, he has always been spontaneous in enriching his work with his ton of experience of human beings. Not just getting into the funky aspects of characters, Mr. Srivastava deciphers the ugly side of human beings while tested out in tough times. He has a first-hand experience of such elements being an advocate.
4. Sabarna Roy
Sabarna Roy is a much-awarded, critically acclaimed bestselling author of 7 literary books: Pentacles; Frosted Glass; Abyss; Winter Poems; Random Subterranean Mosaic: 2012 – 2018, Etchings of the First Quarter of 2020, and Fractured Mosaic. He is the lead author of a technical book, which has been published by the European Union and has been translated into eight major European languages. He was awarded the Literoma Laureate Award in 2019, Literoma Star Achiever Award 2020, Random Subterranean Mosaic: 2012 – 2018 won the best book of the year 2019, the A-List Award for excellence in fiction by the NewsX Media House, Certificate for The Real Super Heroes for spreading a spirit of positivity and hope during the COVID-19 Pandemic from Forever Star India Award 2020, the Certificate for Participation in the Indo Russian Friendship Celebration 2020, and the Literoma Golden Star Award 2020: Lifetime Achievement.
5. Johly Beichhualai
Johly Beichhualai, author of the book 'Designed And Destined For Greatness' A teacher turned entrepreneur and content author. He occasionally writes poems, articles, and essays on online hubs like Hubpages.com, Faithwriter.com, and local social media channels. He graduated from PUC, North-eastern Hill University, Aizawl in English Literature, and finished his master's degree in English Literature from Mizoram University, Tanhril, Mizoram, India. He had also served as the first President of the Christian Youth Fellowship (Krizyhpa Thyutlia Py) at Bethany Local Church, Evangelical Church of Maraland (ECM), Siaha, Mizoram.
6. Deepti Sharma
Deepti Sharma is a fiery assortment of languages, colors, cultures, and all things eccentric. A full-time Mathematics trainer, she aspires to craft raw and authentic content through her writing in books and the Indian film & television industry. Having donned many hats, it's a fresh one as an author and Fake Posh her second book. Her debut novel Litany of Woes was about a rebellious author and her complicated life encounters. Sharma hails from Jaipur, Rajasthan, where she lives with her small family, including her parents and two younger siblings. It's her literature-oriented childhood that she regards as instrumental in her writing journey. Her favorite authors are Ruskin Bond, Saadat Hasan Manto, Jhumpa Lahiri, Khaled Hosseini, and Mirza Ghalib. She loves to teach, read books, write, learn languages and play guitar!
7. Nitish Raj
A voracious reader, keen observer, and feminist assimilated together define Nitish Raj. A firm believer in the serenity of the solemn virtue, Mr. Raj is enthusiastic about writing the dark truths of the society which have been sidelined in our quest for happy endings. Currently serving as the Editor-in-Chief of The Literary Mirror, a literary magazine and the Co-Founder of Literia Insight, where Mr. Raj is focused on enriching the growth and potential of young authors all across the country. He has been widely featured in the media houses of national and international reputation. His highly-awaited short story collection, Love In Modern Times, is a treatise on the modern aspects of love depicting young generations' psyche.
8. Ramneet Kalra
Ramneet Kalra developed his passion for writing as a young trainer in Pune, where he interacted with his students and created a journal of their issues. Writing down made all the dreams come alive. He believes that the written word can unlock doors and the imagination and unite our spirit through our visions. "There are times when the pen becomes your only companion and soulmate. Good writing is remembering detail. Most people want to forget. I don't forget things that were painful or embarrassing, or silly. I wanted to turn them into a story that tells the truth." The Lazy Motivation, his first book, is a summarized version of life issues and how they can be easily fixed. Ramneet Kalra is also a photographer, traveler, reader, poet, and dreamer.
9. Jyoti Jha
Jyoti Jha is a creative writer, author, and blogger with a demonstrated history of working in the human resources industry. An MBA by qualification, and has worked with companies like Syngenta, Whirlpool, and Infosys in the HR domain in the past, she made a conscious choice of taking a break from her career and traveling places with her family while she cherished raising her child. Winner of TOI (Times of India) Write India Season 3, and awarded as 'Author of the year' in Litfest2020 for her book 'Around The World Through My Lens,' she has won the title 'Best Reviewer of the year 2020' by The Literary Mirror. She is also a proud contributing author in the unique Anthology 'The Woman That I Am.' Her book 'Around The World Through My Lens' is featured as 'One of the Indian masterpieces not to be missed' by the prestigious media house, 'The Statesman.'
10. Sudip Banik
An avid thinker and strategist, the author, has 15+ years of corporate experience working for top conglomerates like Vodafone, Godrej, and Micromax, to name a few. Being quite passionate about academics, after having completed his Bachelor of Engineering in Telecommunication and a dual certification in Business Administration, Sales, and Marketing/HR, the author is also enhancing his research skills as a Research Scholar in management. The author, in his relatively short career span, has already contributed immensely both in the literary as well as the academic field, having published his articles in journals of international repute apart from sharing his valuable knowledge in seminars conducted by top business institutes, including the IIMs. For his immense contribution to the literary society, the author has been recognized and honored by StoryMirror during 2019-2020.
Source: Kathmandu Tribune