10 extraordinary children's books
10 extraordinary children's books
on
Apr 15, 2021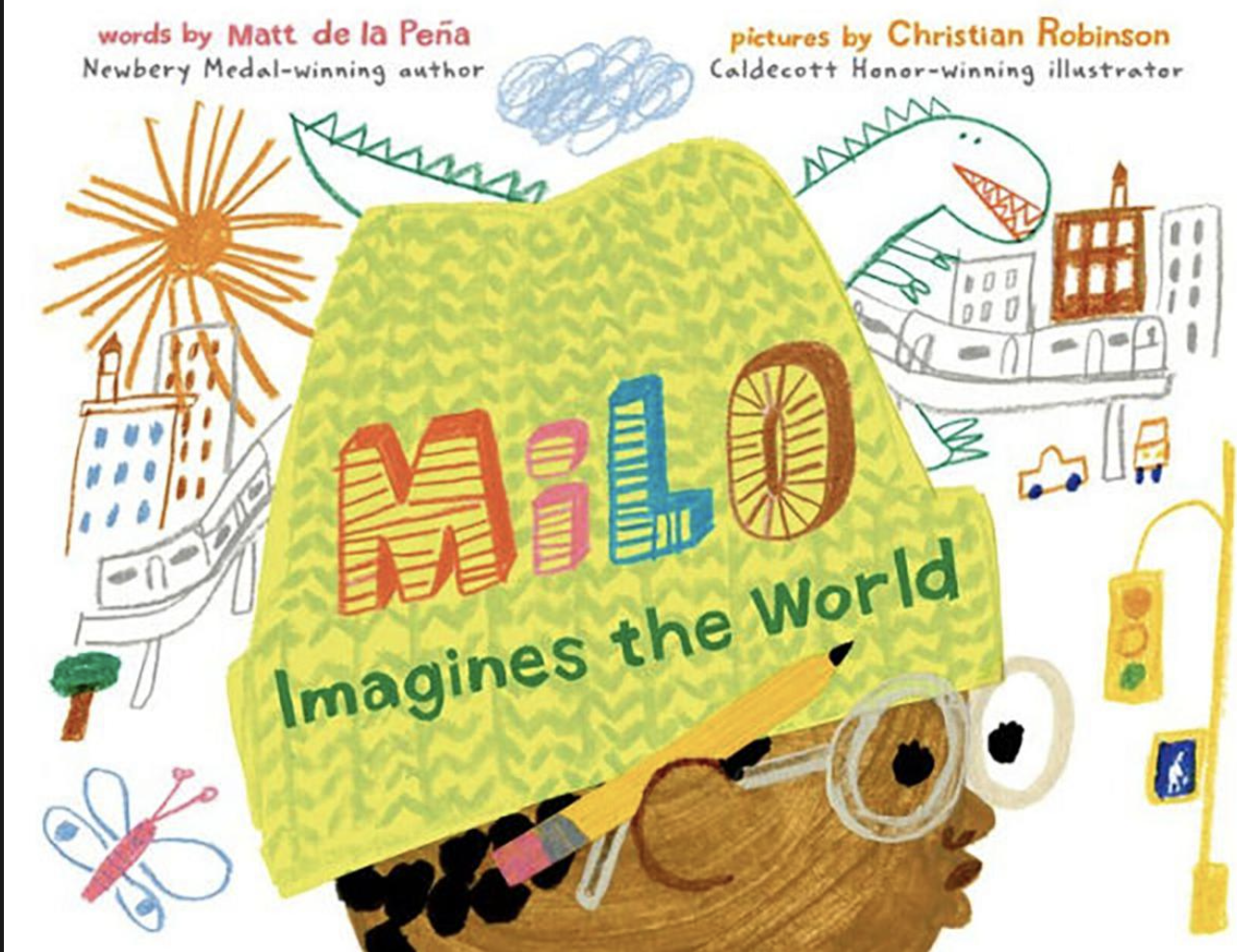 Ask a person about their favorite childhood book, and chances are they'll be able to name countless titles off the top of their head. Children's books leave an indelible mark on our brains from an early age with storylines and lessons that we still carry with us today. So who could blame parents for wanting to find ones that will help teach their child positive lessons? If you're looking for a story whose mark will last far longer than storytime, look no further. We've put together a list of ten extraordinary children's books that go above and beyond to inspire their young readers. Exploring an array of concepts from courage to character virtues, these books instill real-world lessons into the minds of their readers and help encourage future generations to put their best foot forward.
"I Talk Like a River"
"When the words around me are hard to say, I think of the proud river, bubbling, churning, whirling, and crashing." The winner of the Schneider Family Book Award, Jordan Scott's book is a tender contemplation on grappling with the negative stigma of disability. When a young boy feels isolated and held back by his stutter, his father helps shift his viewpoint to be kinder and more empathetic towards himself. Paired with delicate paintings, Jordan Scott uses fluid, poetic lines as we follow the narrator's story, and see his new shift in perspective. I Talk Like a River is a quiet yet powerful book about self-acceptance — made only more poignant upon reading the author's note, where the author discusses his struggle with his own stutter.
"Milo Imagines the World"
On a New York City subway ride, a young boy named Milo doodles the commuters around him. He imagines what their lives could be like; how the man with the crossword puzzle might live in an apartment full of cats; how the boy in the suit might live in a castle. But Milo soon realizes that when you base your expectations on appearances alone, you miss out on the full picture. The author-illustrator duo behind the Newberry Medal and Caldecott Honor-winning book "Last Stop On Market Street" reunite once more, creating a thought-provoking story about the varied lives we humans lead, and the similarities that unite us all.
"The Colorless Chameleon"
"The jungle was a wonderous home to all kinds of colorful animals. The most colorful of all was Chameleon." The animals of the jungle are planning a party, and Chameleon is ready to go in all her colorful glory. But when Elephant wants to borrow a color for the celebration, how can Chameleon say no? She doesn't want to hurt Elephant's feelings. Soon more animals start asking to borrow her colors, and Chameleon finds herself unable to speak up, until she's completely colorless! If Chameleon wants her colors back, she's going to have to stand up for herself and confront her friends. This captivating and delightful read encourages children to express themselves, and shows that it's okay to set boundaries in friendship.
"Jabari Jumps"
Jabari is certain that he's ready to jump off the diving board. At least, he thinks he's ready ... until he starts climbing the long, tall ladder up to the top. On second thought, maybe tomorrow's a better day to jump off. With reassurance from his father, Jabari knows that he doesn't have to dive until he's ready — but that it can still be fun to try new things, even if they're a little bit scary. Critically acclaimed by The New York Times, Wall Street Journal, Horn Book and Washington Post, Gaia Cornwall's "Jabari Jumps" is an endearing tale about overcoming your fears, with a little support from your loved ones.
"If Not You, Then Who?"
Now more than ever, children are being introduced to the world of science, technology, engineering and math at an early age. But how do you make such complicated topics easy and engaging for children to learn? David and Emberli Pridham have found the answer in their dynamic series, "If Not You, Then Who?" While Brooke is inspired by her ingenious grandfather in The Inventor In the Pink Pajamas, Noah learns to overcome obstacles while his family assists in Noah's Treehouse and the kids collaborate to make new and inclusive games in Let the Games Begin! The three books use their compelling storylines to encourage STEM involvement, and show that anyone is capable of greatness.
"Julian is a Mermaid"
When riding the subway home with his abuela, Julian spots a group of women dressed in dazzling outfits — and in Julian's eyes, they look like mermaids. When he arrives home, Julian envisions a mermaid outfit for himself; he fashions a tail out of a curtain and uses the leaves of Abuela's potted plant for his flowing hair. But what will Abuela think when she sees the mess Julian has made, and what will she think of him? Winner of the Stonewall Book Award, "Julian is a Mermaid" tells a heartwarming story of acceptance, and encourages children to express their individuality.
"Wallpaper"
Change can be hard for children to handle, and moving to a new place can be especially difficult. Thao Lam's book Wallpaper tells the story of a young girl going through that adjustment, as her family moves into an unfamiliar neighborhood. Too shy to say hello to the children playing outside, the girl pokes the peeling old wallpaper of her room—and accidentally reveals an incredible fantasy world! Her adventures through the magic landscape teach her that while making new friends may be daunting, she is capable of that bravery. This wordless picture book conveys its message with stunning illustrations that encourages children to overcome their fears.
"The Magical Yet"
"When can I" is a phrase many parents are familiar with: When can I stay up past my bedtime? When can I watch that scary movie? When kids are excited about something they're not quite ready for, instead of simply saying no, it can be much more helpful to say not yet! Angela DiTerrlizzi's "The Magical Yet" puts a positive spin on looking forward to all those milestones kids might be too young for. With playful rhymes and marvelous illustrations, "The Magical Yet" teaches children the value of positive thinking, and helps them enjoy the present while looking forward to what they'll be able to do in the future.
"Maybe Something Beautiful: How Art Transformed a Neighborhood"
In a cloudy gray city, a little girl named Mira draws colorful pictures and hands them out to her neighbors on her way to school. She wants to brighten the dull monochrome city, but how much difference can one little kid make? Based on the true story of San Diego's Urban Art Trail, Maybe Something Beautiful tells of a community that comes together to use art as a spark of transformation. This Tomas Rivera Book Award-winner encourages boundless creativity, and reminds readers that every artist, no matter how small, is capable of big and beautiful creations.
"Joey and the Bodacious Beans"
When his grandpa gives him a bag of magical beans for his birthday, Joey is excited to see what superpower the Bodacious Beans will give him. The beans can't make him fly or turn invisible, his grandpa reminds him. The Bodacious Beans hold powers that are much broader; powers like love, forgiveness, empathy, courage and several others. But Joey can't seem to decide which bean to pick — which is the mightiest power of all? Joey and the Bodacious Beans cleverly uses the motif of the beans to teach abstract concepts to children. This engaging story inspires character-building virtues and promotes emotional intelligence. Source: https://www.nny360.com/