Goyal Brothers Prakashan | Exhibitor | Delhi Book Fair 2022
on
Sep 10, 2022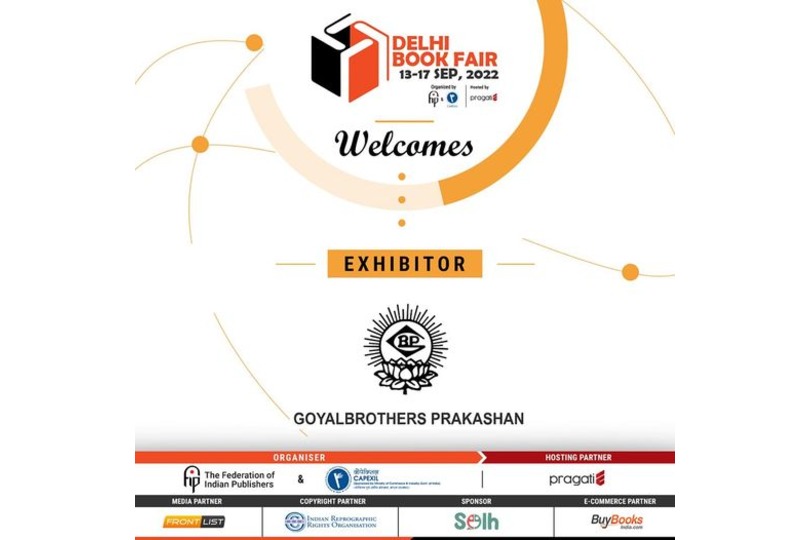 We are delighted to announce that Goyal Brothers Prakashan will join us as one of the exhibitors at the Virtual Delhi Book Fair 2022.
About Goyal Brothers Prakashan
Goyal Brothers Prakashan is a name to reckon with among the leading, well-known and prestigious publishing houses in India today.

Founded in 1960, by Late Shri Kewal Ram Gupta it has made progress by leaps and bounds. From a humble beginning, four decades ago, it now caters to over 25,000 schools all over India and sells over 8 million books.

It offers now a comprehensive range of specialized services in Production, Marketing, and Exports.

The company is looked at by a Professional Board of Directors, with each Director heading specialized divisions.

Our range of publications is wide and comprehensive. It extends from nursery to the Senior Secondary levels and provides top quality Text Books, Work Books, Guided Reading Books, and Supplementary Reading Books on almost all subjects included in the School Curriculums.

Marketing is one of our greatest strengths. We have a highly motivated and dedicated staff of about 70 Professionals with a wide range of experience.

Goyal Brothers Prakashan has been holding annual sales conferences as a regular feature. Not only sales personnel, but also dealers, booksellers, and local agents from all over India participate. These conferences help in reading the largest audiences and provide excellent feedback.

The Editorial Department is ably supported by a battery of Editors, Sub-editors, Copywriters etc. It has the guidance of subject specialists, known experts of high literary and scholarly achievements.