We are delighted to share that PragatiE will be the hosting partner for the DBF 2022
on
Jul 28, 2022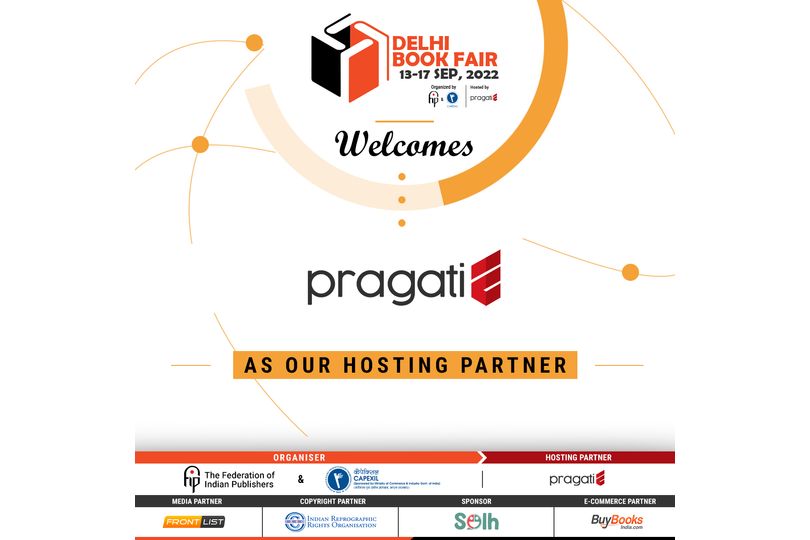 We are delighted to share that PragatiE will once again be the hosting partner for the 3rd edition of the Virtual Delhi Book Fair.
As our hosting partner, it's the backbone of this virtual book fair. The exhibitors from earlier editions can import their stall, and new ones can create one in less than 30 mins.
PragatiE will give all visitors seamless access to the book fair.

About PragatiE
Power your events with our innovative, competent and virtual platform- pragatiE
pragatiE is the brainchild of our founder Mr. Kapil Gupta & Mr. Pranav Gupta who envisioned a platform that takes events digital and removes the geographical boundations of physical events. Backed by our strong tech team, the platform was designed and infused with high-ened features that enable you to get the maximum benefit out of your virtual events.
Unlock a myriad of opportunities with online events for your brand and business with our avant-garde platform. pragatiE provides a complete virtual and hybrid events platform for marketers and event planners to take their events to the next level. Our manifold features allow virtual events to be customized, immersive, and engaging for the attendees or visitors.
We give your meetings, seminars, expos, product launches, and webinars the flexibility to reach a wider and global audience. From public to private and pre-recorded to live streaming, tap into the power of virtual events with us.