Bloomsbury Publishing India Pvt. Ltd
Bloomsbury Publishing India Pvt. Ltd
on
Dec 22, 2020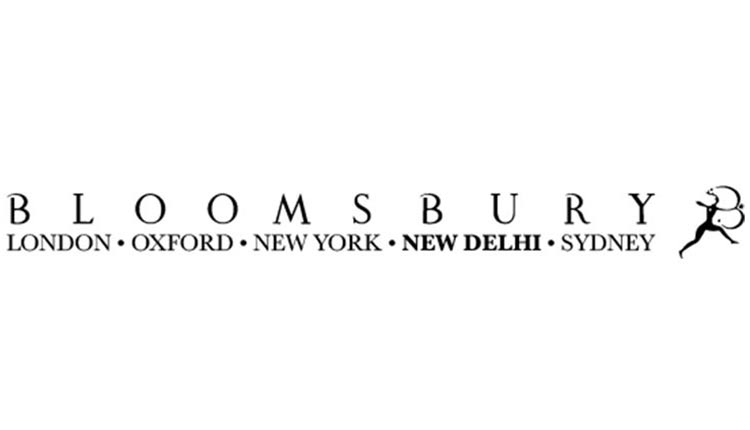 Launched in September 2012, Bloomsbury India upholds Bloomsbury Publishing's tradition of publishing books of the highest quality in Fiction, Non-Fiction, Children's, Academic, Business, and Education by both Indian and international authors.
New Releases
A God in Every Stone by Kamila Shamsie
Servants by Lucy Lethbridge
Books Published
One by Sarah Crossan
The Bombs That Brought Us Together by Brian Conaghan
Eliza Rose by Lucy Worsley
The Kindness - Polly Samson
Boy 23 by Jim Carrington - Teachers' Notes
The Light That Gets Lost by Natasha Carthew
Concentr8 by William Sutcliffe
Fuzzy Mud by Louis Sachar
The Last of the Spirits by Chris Priestley
The Blue Between Sky and Water
Sweet Caress - William Boyd
One - Sarah Crossan
The Wolf Wilder - Katherine Rundell
The Sunlit Night Reading Group Guide
Because You'll Never Meet Me by Leah Thomas
Bomber - Paul Dowswell
A God in Every Stone Reading Group Guide
Poppy and Poppy in the Field by Mary Hooper
There Will Be Lies Reading Group Guide
The Imaginary by A.F. Harrold and illustrated by Emily Gravett
We Are Pirates - Daniel Handler
The Dead Men Stood Together - Chris Priestley
Apple and Rain - Sarah Crossan
Coraline by Neil Gaiman
The Graveyard book by Neil Gaiman
God is an Astronaut -- Alyson Foster
Flying Shoes - Lisa Howorth
And the Mountains Echoed - Khaled Hosseini
Unnatural Creatures Teachers' Notes
Maggie & Me by Damian Barr
Hostage Three - Nick Lake
Knightley and Son Reading Guide
Lion Heart - Justin Cartwright
Fortunately, the Milk . . . - Neil Gaiman
Ballistics - D. W. Wilson
The Hired Man - AminattaForna
The Night Rainbow - Claire King
She Rises - Kate Worsley
Zoo Time - Howard Jacobson
Home Fires - Elizabeth Day
Servants - Lucy Lethbridge
This Is Where I Am - Karen Campbell
The Wall - William Sutcliffe
Refugee Boy by Benjamin Zephaniah
The Disgrace of Kitty Grey by Mary Hooper
Ada's Rules - Alice Randall
The Weight of Water - Sarah Crossan
In Darkness - Nick Lane
A Lady Cyclist's Guide to Kashgar - Suzanne Joinson
The Icarus Girl - Helen Oyeyemi
The Kite Runner - Khaled Hosseini
Authors
| | |
| --- | --- |
| GERARD AALDERS | PEKKA AALTO |
| SANDRA AAMODT | HANNU AARNIO |
| DAVID H. AARON | MATHILDE BECKER AARSETH |
| HANS AARSLEFF | NATHAN AASENG |
| REIDER AASGAARD | SUSAN AASMAN |
| MYRIAM ABABSA | BEATRICE AURELIA ABALASEI |
| BRIAN J. ABASCIANO | ADEMOLA ABASS |
| MONA ABAZA | TAHIR ABBAS |
| MUHAMMAD ABBAS | RAOUF ABBAS |
| AMBER H. ABBAS | ANDREA ABBAS |
Awards/Accolades
Awards won include the (Man) Booker Prize, the Nobel Prize for Literature, the Orange (now Bailey's) Prize, the Samuel Johnson Prize and the Crime Writers' Association Gold Dagger. In Academia, we have twice been awarded the American Library Association's highest accolade – the Dartmouth Medal. And in Children's, J. K. Rowling has won dozens of awards, including the Smarties Prize, for the Harry Potter series of books.