Advit Toys | Exhibitor | Delhi Book Fair 2022
on
Sep 12, 2022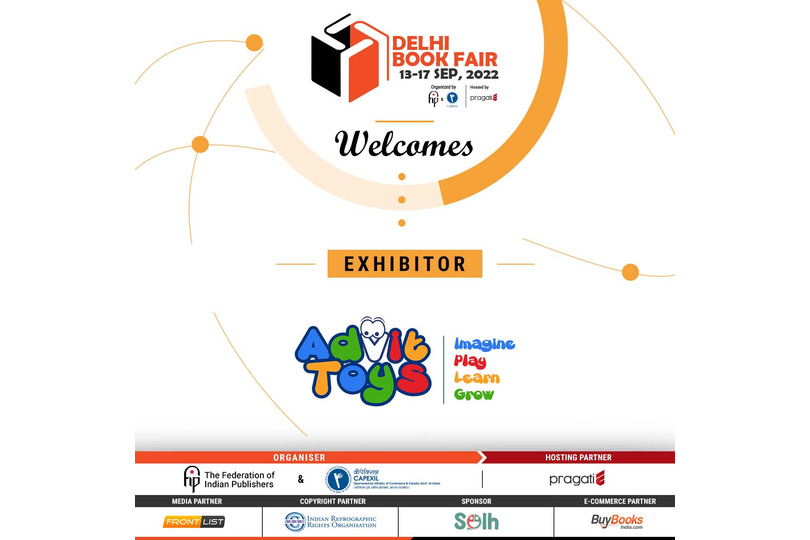 Our exhibitors come in all shapes and sizes, no matter what industry they are a part of. We seize this opportunity to welcome Advit Toys as one of our exhibitors at the Virtual Delhi Book Fair 2022.

One of the top producers of "Educational Toys," which include board games, puzzles, activity toys, and much more, is Advit Toys. Advit Toys always aims to design toys that make learning easier by engaging kids in the educational process.
About Publishers
We take pleasure in introducing to you Advit Toys is one of the leading manufacturers of 'Educational Toys', i.e. Board Games, jigsaw puzzles, Activity Toys, and much more. Its sole concept is to make books enthralled with fun learning along with games. Nowadays, the competitive scenario is full of expectations i.e., expectations from children right from their early childhood. Apart from their capabilities, the children are always looking forward to learning more things. To fulfill this expectation, Advit Toys always ensures about creating products that bring ease to learning by making the learning process a fun thing for children and by reducing their burden of performing well and learning fast. For the teachers and parents who are looking forward to enhancing their child's confidence, our wide range of products is the best to choose from.