ABC OF VEDIC ASTROLOGY
Astrology as a subject is based on rational ideas and learnings gained over thousands of years. Now with the modern technology and tools enables astrologers to achieve accurate predictions.
Buy at Buy Books India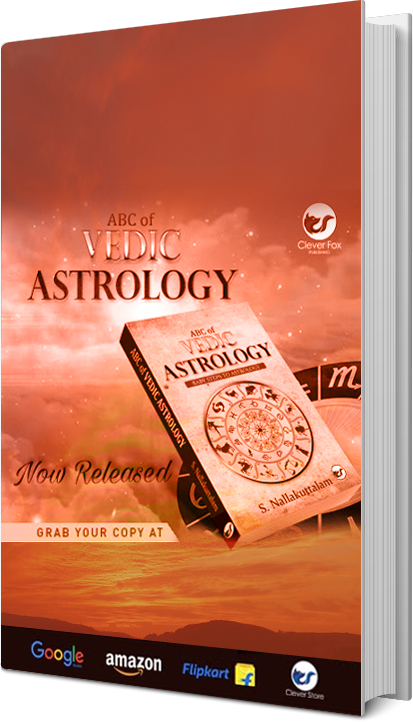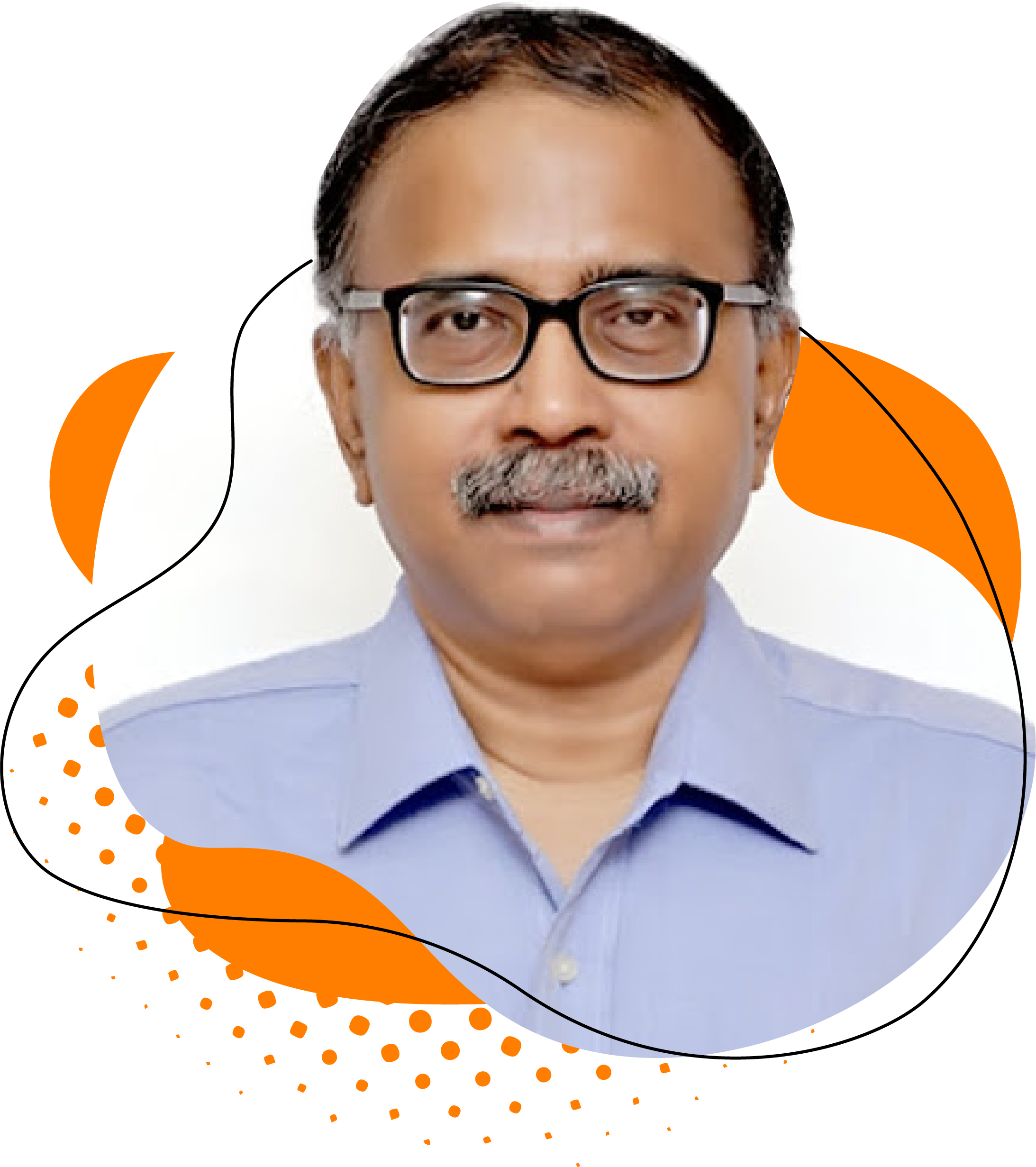 About the Author
Shri S. Nallakuttalam was born in the year 1961 at Rajapalayam. A Post Graduate in Management, is a reader of English non-fiction and appreciates Indian art and culture. He had his initial schooling in Sainik School, Amaravatinagar and did his college studies in Madurai Kamaraj University.
Apart from his academic and sporting activities, he was always a keen enthusiast in the study of Astrology, Numerology, Palmistry and mostly relied on Vedic Astrology. He evinces keen interest in analysis and predictions and has over 40 years of experience in this field.
He has also done a large number of case studies involving permutations and combinations on different birth charts. He runs a Public Charitable Trust, Sundaram Aspire Public Charitable Trust, enabling children, destitute and elderly people who are in dire straits. He has worked in various places like Life Insurance Corporation of India and LIC Housing Finance Limited throughout the length and breadth of India. He was also the Chief Vigilance Officer of General Insurance Corporation of India, Mumbai.
Explore the Book
Discussion on two favourite chapters
Planets and their significance
The role of planets and their relationship with humans has been discussed in this chapter. An attempt has been made to make easy remembrance of the ruling Planets and the Rasis through easily understandable charts. The relative strength of the planets and their affinity towards each other had been discussed at length.
How to read a horoscope
Evaluation of horoscopes needs analytical skill. This particular chapter enabled the reader to understand the casting of horoscopes, reading of horoscopes and significance of various houses. A valid attempt has been made to classify the various houses arranged in the chart. At the end of the chapter a crisp note on evaluation of houses are also spelt.
Message from the Author
"Astrology is a fascinating subject though it originated thousands of years before. It is based on rational ideas. In modern times the database we have and the software infrastructure enables us to arrive at accurate predictions so those readers who want to learn astrology can begin at any age and there are innumerable works to learn from."
About the Book
ABC of Vedic Astrology is a genuine effort to bring Astrology closer to the aspiring students and beginners. The book is well structured, simplified and adheres to the principles of Vedic Astrology.
Several topics in the book are presented with a contemporary outlook and easy to remember fashion. The book starts with an introduction to Rasi, Nakshatras and planets and also goes on to explain the various facets of Vedic Astrology.
There are also deliberations, case studies, Astro charts and useful tabulations for better understanding of Vedic Astrology.The USP of the book is brevity shown in the narration.
Normally beginners are bewildered with several rules and this book makes an attempt to dispel the same. The book though short and crisp, is exhaustive enough for the beginners to understand the basics of Vedic Astrology. In fact my earlier book, ''Astro Musings" is compliment to this book.
Buy at Buy Books India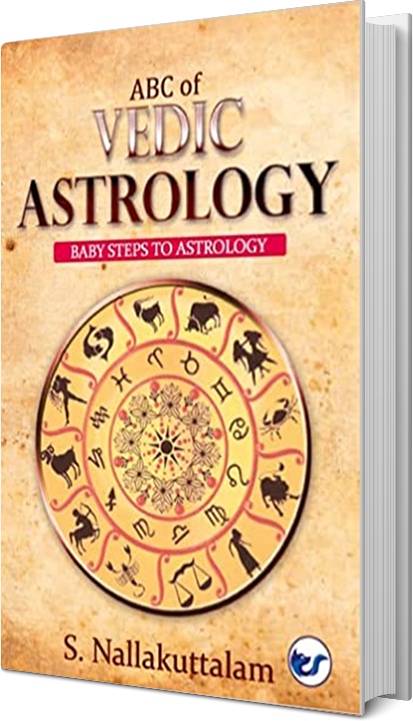 An interview with the author
We had a small interview with Shri S. Nallakuttalam, Some portions of the interview is added for our visitors.
I had been working and associated with Life Insurance Corporation of India for the past 37 years. Retired from the Corporation as an Executive Director on 31st May 2021. Right from my adolescent age I had been passionate about Star gazing and Astrology. Details of which I speak later. Working across the length of the country I could acquaint myself with thousands of people and had the opportunity of analysing quite a few of their birth charts. This gives me a rich experience in Astrology.
Chapter 2 Planets and their significance. The planet's relationship with Nakshatras and Rasis had been brought out clearly. Various elements, the role of Planets and their relationship with humans has been discussed in this chapter. An attempt has been made to make easy remembrance of the ruling Planets and the Rasis through easily understandable charts. Once the above elements are understood in full then the predictions will be more accurate.
Though it was a pleasant experience there were struggles and challenges. When you are travelling from place to place it is difficult to get a Guru and one has to do self study. There is another challenge that the in the initial years not many people will come for consultation and therefore lack of case studies. Considerable effort and time was spent on locating case studies which enabled furtherance of Astrological Knowledge.
I started getting interested in Astrology at the age of 19. That was the first time I had visited an astrologer for consultation. The Prasanam and the predictions that he had uttered were astounding. From that day onwards I got a keen inclination to pursue the science of Astrology.
The theme has been conceived and it would be Frequently asked questions (FAQ) in Astrology. The effort would be to prepare a compendium of 365 questions and answers. It may take several months to work on this project.